Warm memories of some of our fellow Saturday morning mates
The pictures you see below are samples of the photo album attached to them.
To see the full picture album simply click on picture. You will be taken to a program called Ofoto. Simply join it. It is free and then don't send you junk mail. It will allow you to view all the pictures of the events that are attached to it.
You can print the pictures using your computer in the following manner. When you are in the the slideshow option, this is the larger picture then thumbnail, place your cursor on the picture and then right click with your mouse on the picture. In the drop down menu that appears choose save to file for printing later.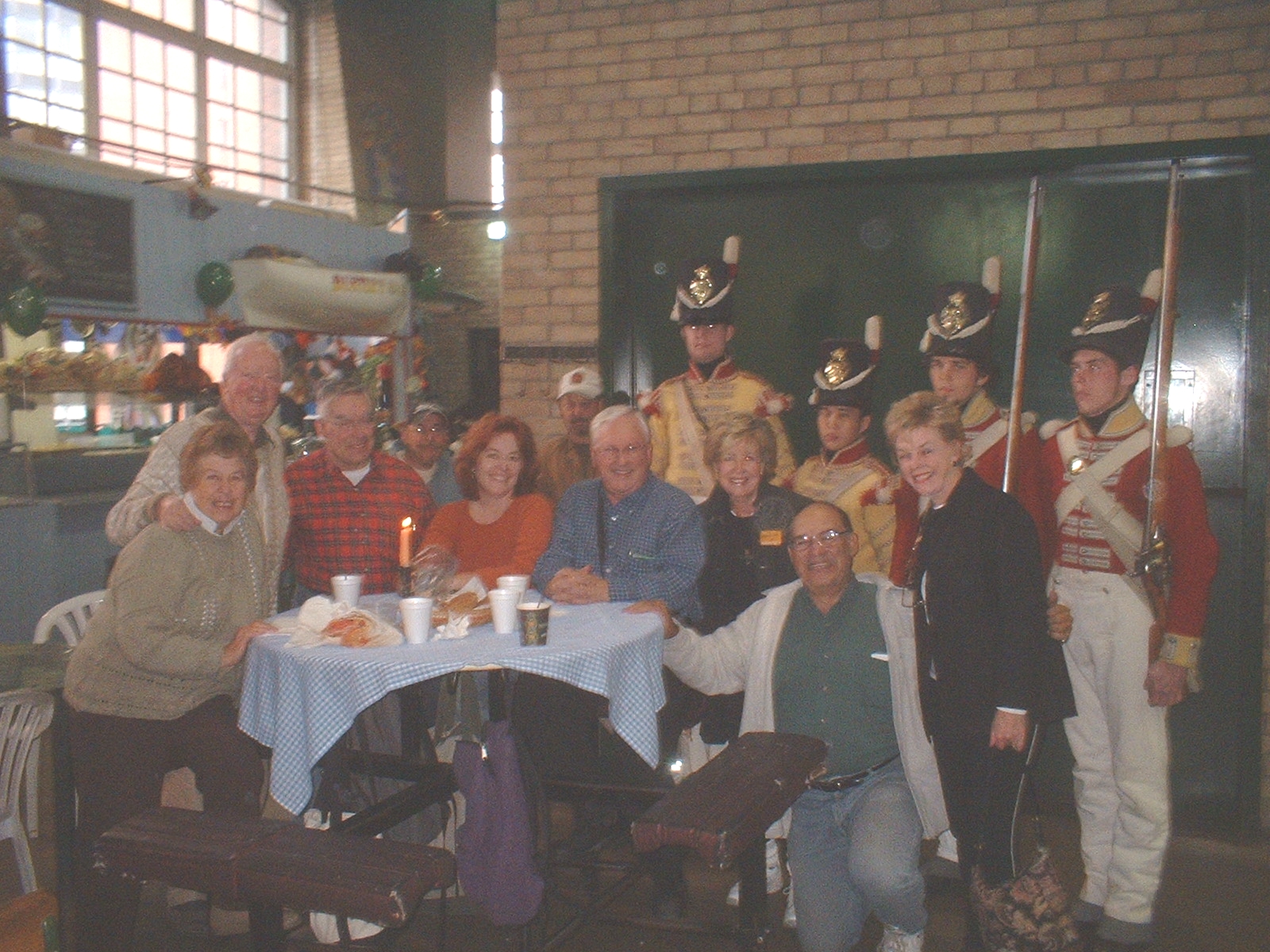 Celebrating the 200th anniversary of the market Nov 2003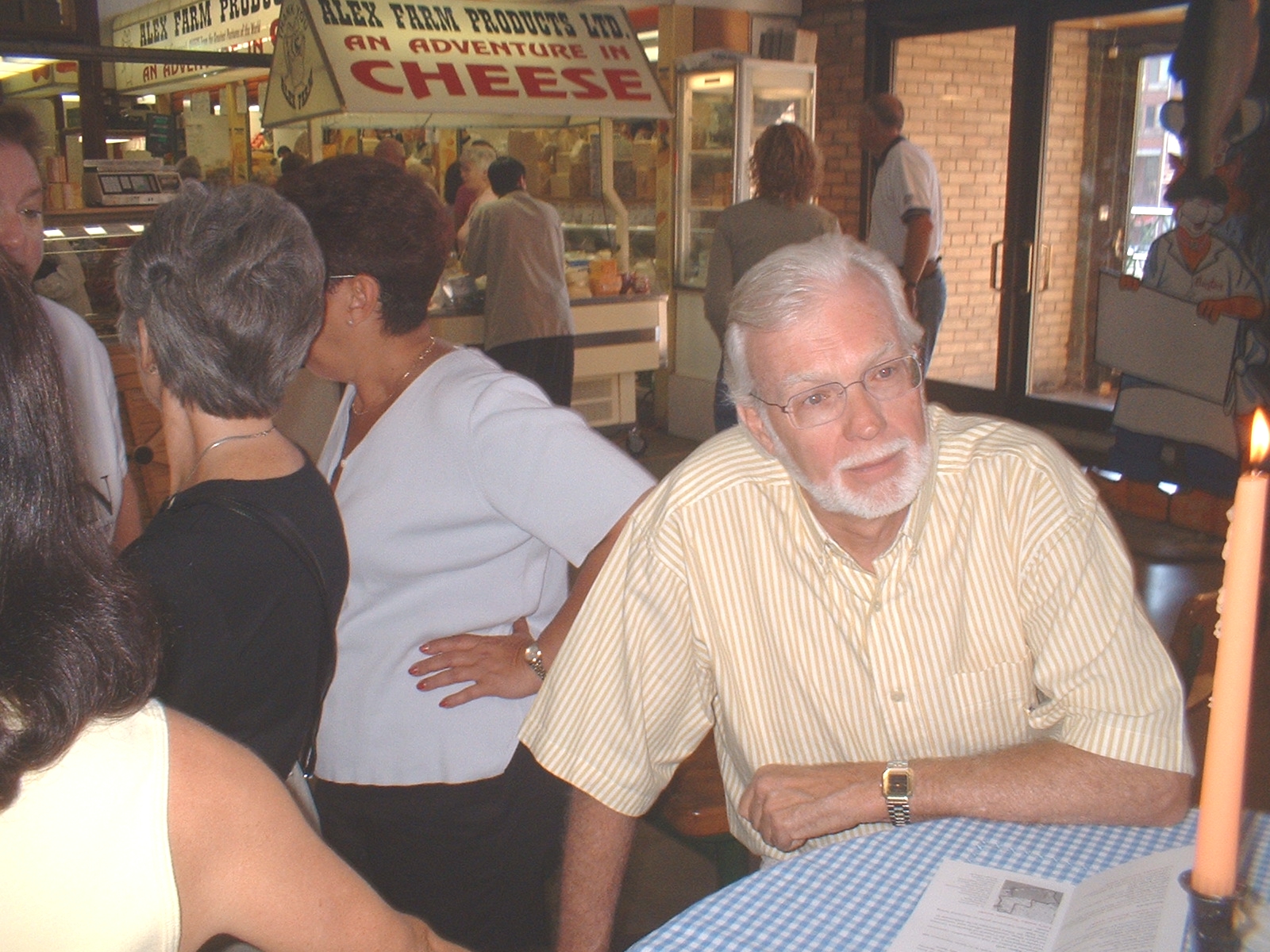 Tilly the endurable join us after yet another safari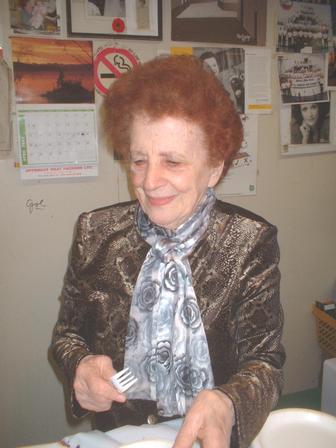 It was customer apprecation night and also an opportunity to appreciate one of stall owners who celetrated her 83rd birthday.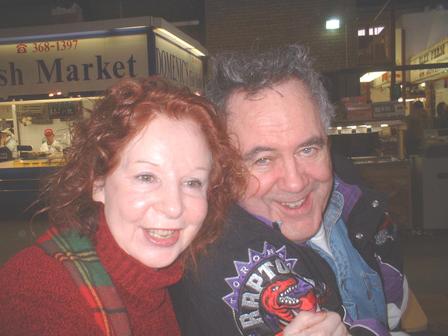 There's more ham then in the butcher's coolers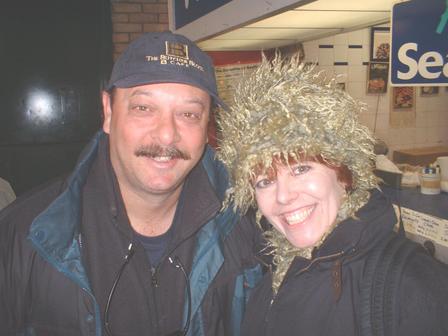 Jan 18th 2003 a New Year begins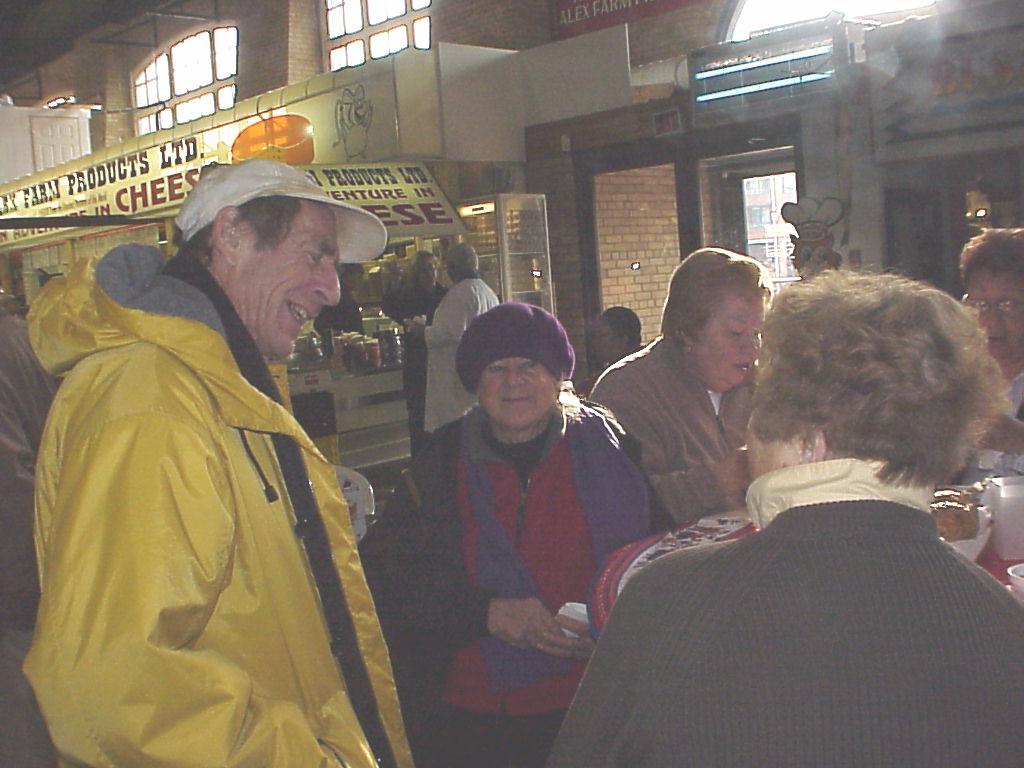 New Faces for Nov 2002
Yummy. In a word that sums up the St Lawrence Appreciation night. The merchants of the market cooked up their produce, meats and fishes and fed the multitude including yours truly.
Easter weekend at the market. A little aside. One of the people featured in these photographs is my cousin Don Genova who was visiting from Vancouver. He is a broadcaster on the CBC.